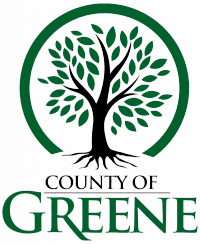 Greene County still has a significant pool of grant funding available specifically for small businesses located in Greene County with 80 or fewer employees through the Coronavirus Aid, Relief, and Economic Security (CARES) Act - but time is running out to apply.
If your organization has experienced unexpected expenses or losses related to the pandemic, or if you anticipate you will incur such costs, you could be eligible for grant funding. As a reminder, receiving a Paycheck Protection Program Loan does not prevent you from receiving CARES Act funding.
We encourage you to visit the Greene County CARES Act Relief Fund portal (click here) to learn more and to fill out an application.
And don't delay; the deadline for small businesses to apply is the end of business on Wednesday, September 30.
The Springfield Area Chamber of Commerce has also put together this Frequently Asked Questions document (click here) to help address common questions about the program, including which types of expenses are eligible and more.
As always, if you should have any questions, please feel free to reach out to our office anytime!